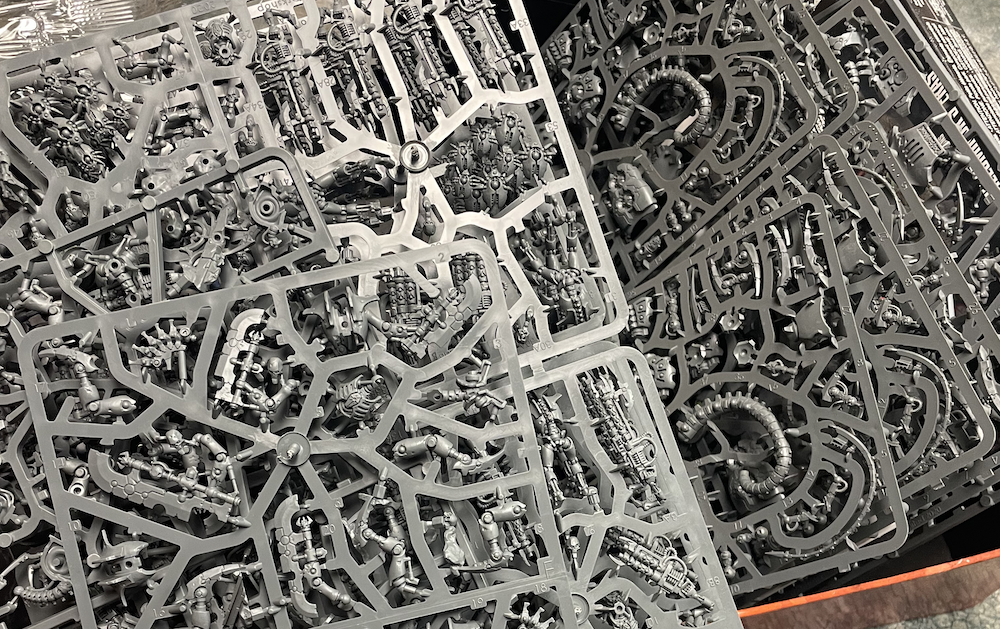 By:
solofiredfirst
, about
160 days ago
The Bolters at Dawn Hobby Blog
LIVES
Welcome to the very first post of the very first blog from the Bolters at Dawn crew. For our first project, we are embarking on a massive 3,000 point Necron army. You can check out the list in ROSZ (for BattleScribe) or PDF (for whatever).

So what exactly are we doing here? We have a team that includes award winning painters putting together an army that you can win with a single entry ticket. Not that that the chance of winning with a single ticket is good, but a chance is a chance. So load up on those chances to get a better overall chance.


Anyway, our goals for this really dope army are:

Paint to an excellent and consistent standard
Use paints and techniques that can be replicated
Document our progress publicly
Have a hell of a time killing it

This blog will feature three painters: solofiredfirst, ed, and heinzz. We're doing out best to divvy up the work and play to our strengths. Please bring any feedback to our Discord server and help steer the process.


More to come soon, so buckle up and get those tickets! Click these links for info for BOLTERCON 2022 as well as our BOLTERCON Tickets pages.


I mean just look at all this work we have to do, so you don't have to (if you win of course)!


Enough already! Check out the army composition as a BattleScribe roster file or as a PrettyScribe PDF. And absolutely DO NOT MISS our BOLTERCON 2022 trailer video over on YouTube.


This blog site is a work in progress as well, so please hit us up if you notice broken stuff or things that are just annoying. You can drop us a line in our Discord or via email.